SCAMMER ALERT! ISAAC AND MOORE LLC HAS STOLEN OVER $600,000.00 FROM PEOPLE THROUGHOUT THE UNITED STATES. ARE YOU A VICTIM?
We are literally a group of people who invested in Isaac and Moore, LLC, and want to warn others! To date, we have counted 16 victims that have invested Hundreds of Thousands of dollars into a company that ran off with our money! The image here is to show you that he initially registered his company under his real government name (Isaca). Still, once people started reporting him he changed it to Isaac more…
We know there are still victims out there. We've reached out to a number of them. Some simply do not know what to do and the police departments keep giving people the runaround.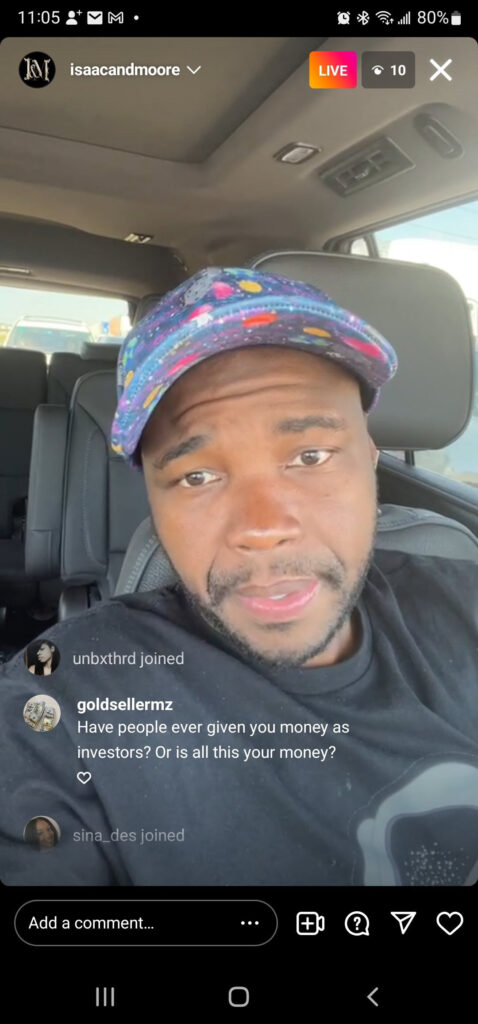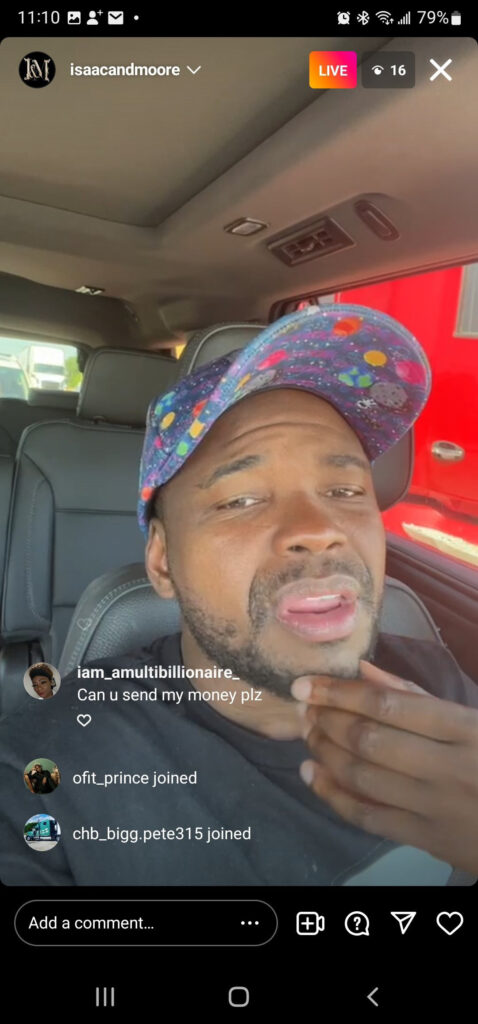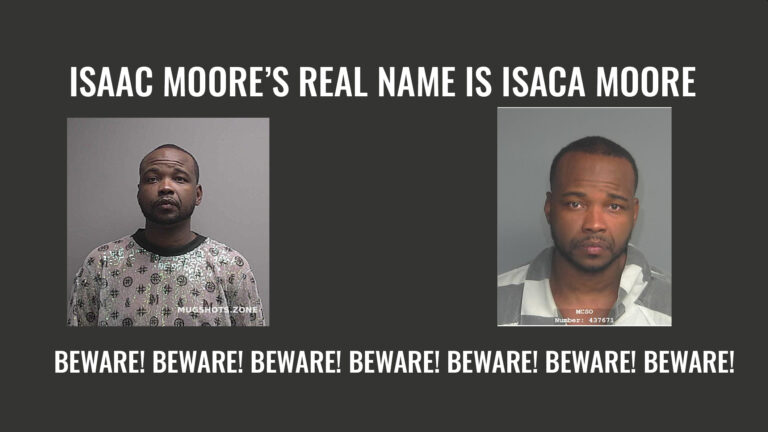 Self proclaimed "fashion designer" tells people that is name is Isaac Moore, however his real name is Isaca Moore. He has moved so many times it is difficult to keep up. He currently has two open cases against him. One involving check fraud and the other wire fraud. There are currently 4 additional police reports that have been filed and we've identified a total of 10 victims that we are working with to ensure they file the reports. Some of the victims feel powerless and are devastated by the actions of Isaac Moore (Isaca Moore).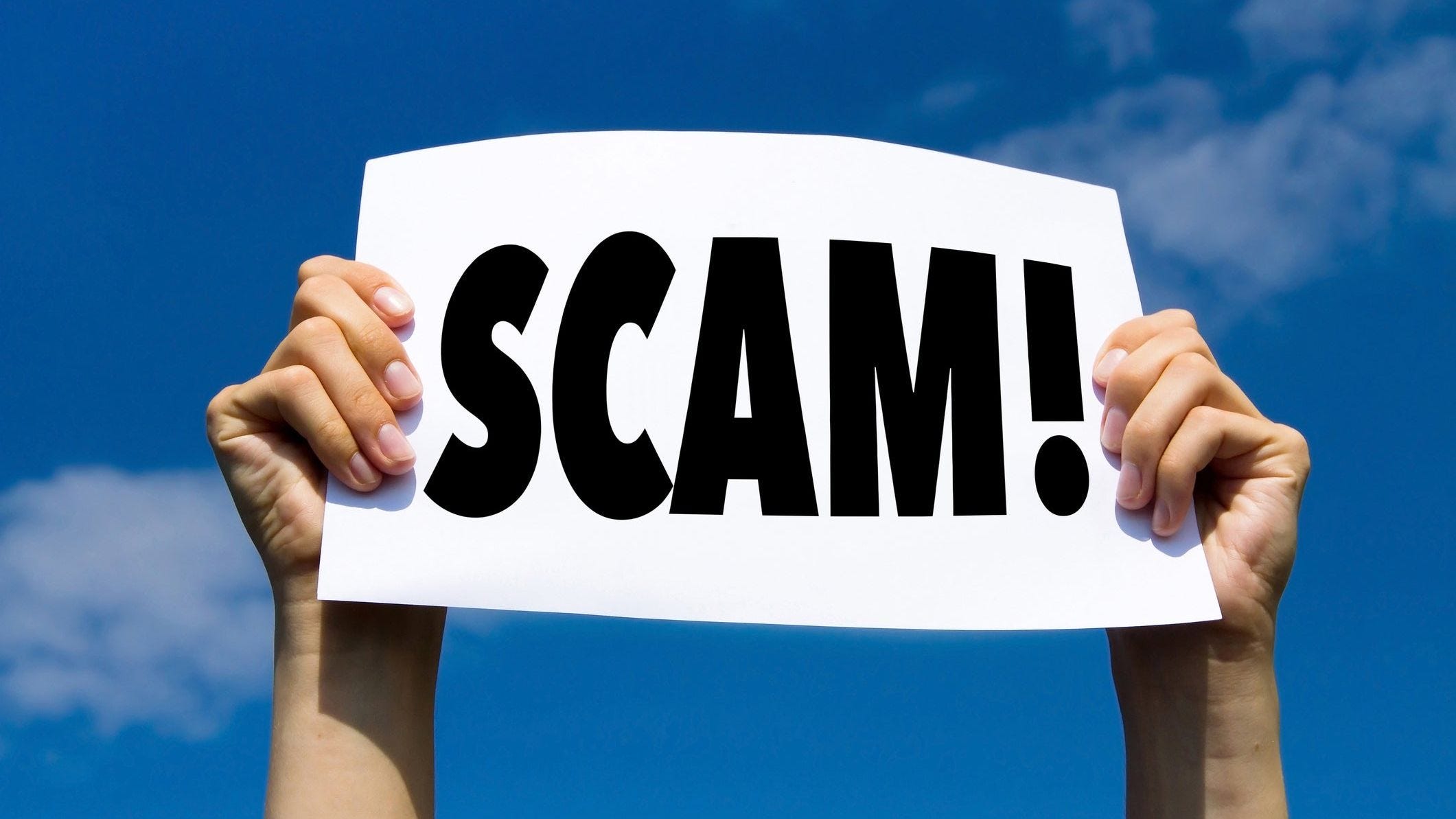 Isaca (Isaac) Moore appears legit due to his large SM following and what appears to be his celebrity connections. 

He may add you to his LLC to make you feel comfortable 

He may add you to his business bank account to make you feel comfortable 

He May tell you that you're investing into a new line and that you will get your initial investment back plus profit sharing on sales. 

When you pressure him to honor his contractual obligations, he may block you and not respond.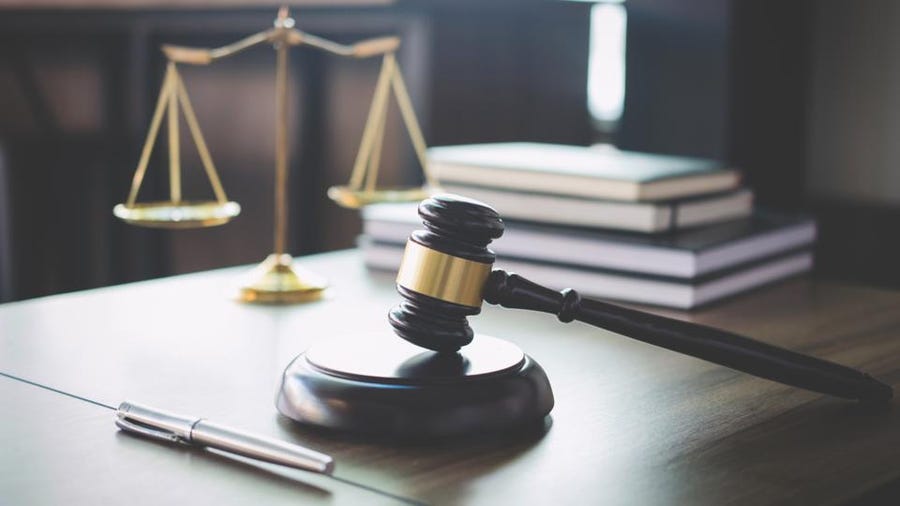 If you invested in Isaac and Moore, LLC, please report it to you local enforcement agency and contact us so we can assist you. 
'Hold him accountable': Houston founder of Isaac & Moore Fashion accused of defrauding multiple investors out of $600K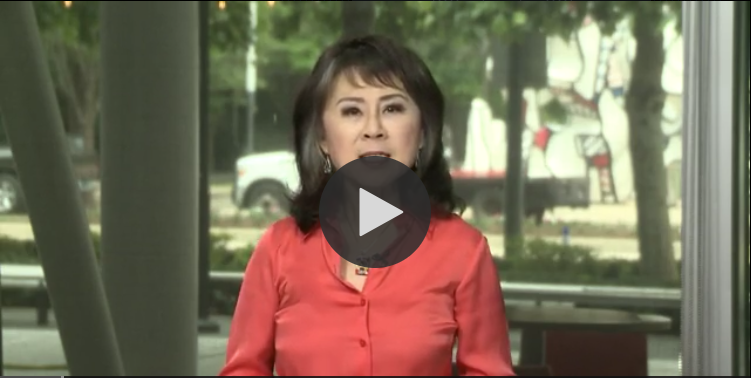 A Houston fashion entrepreneur has been arrested and is possibly facing additional charges filed by multiple investors after being accused of defrauding them out $600,000, according to multiple documents.
THE STATE OF TEXAS VS ISACA DONTA MOORE
DETECTIVE DISCOVERS THAT ISACA/ISAAC IS USING 4 DIFFERENT SOCIAL SECURITY NUMBER AND 6 DATES OF BIRTHS...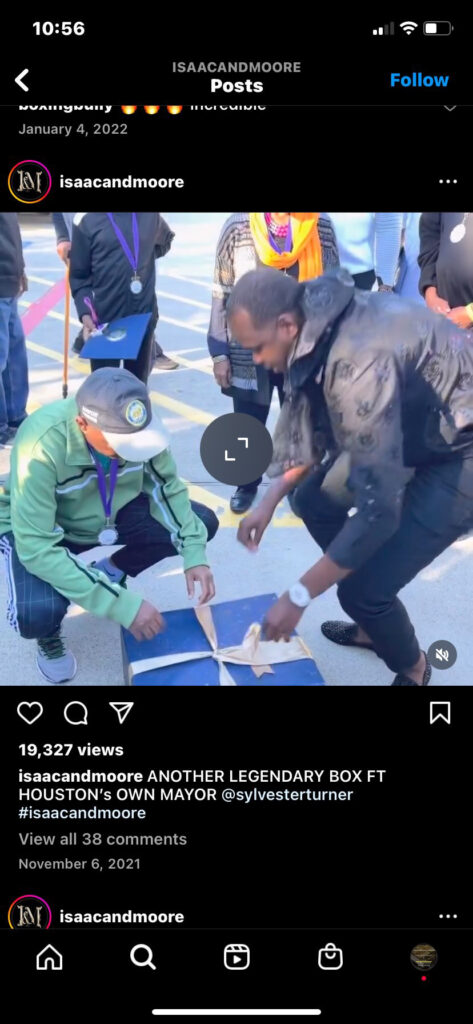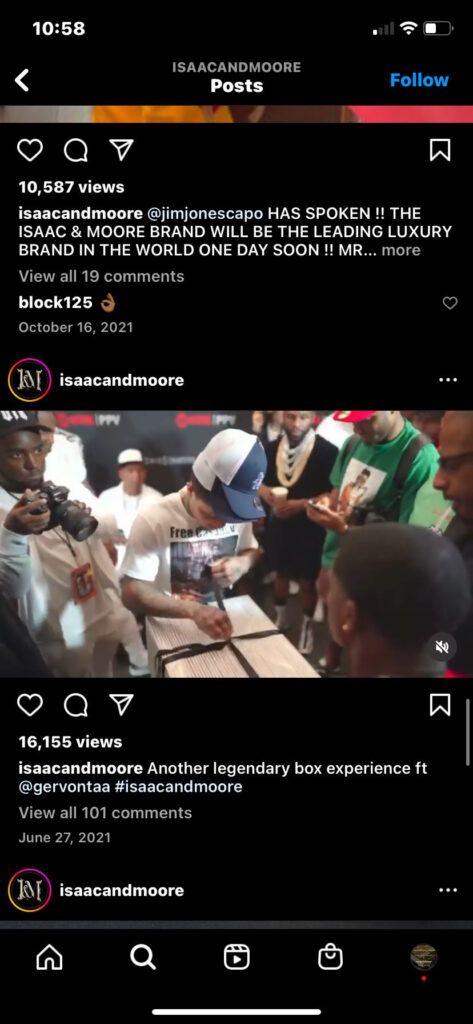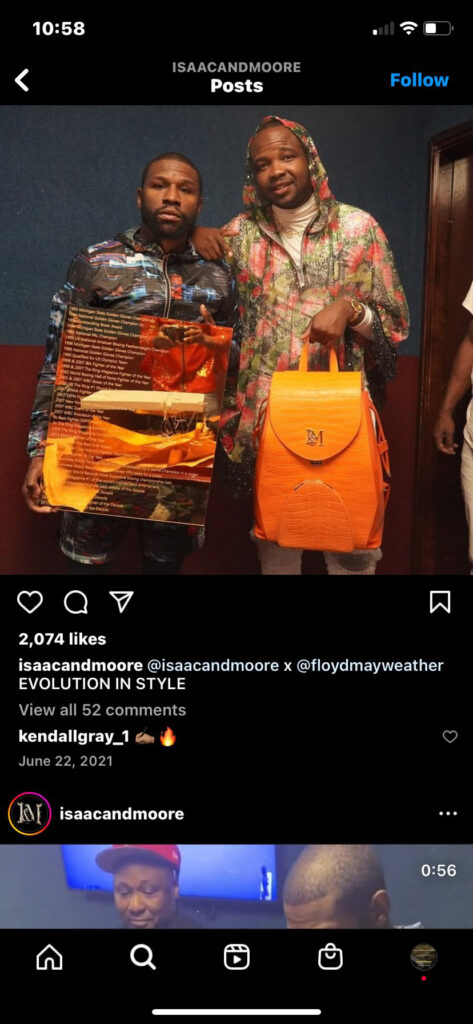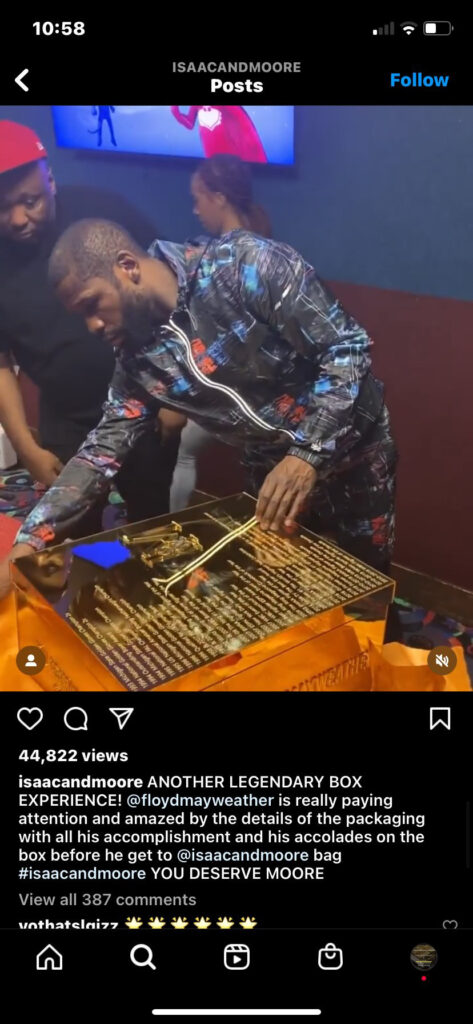 FILING A POLICE REPORT FRIST STEPS
Filing a police report is the FIRST STEP

DO NOT BE DISCOURAGE!
POLICE OFFICERS WILL GIVE YOU THE RUN AROUND AND THEY ARE NOT HELPFUL AT ALL.

1. YOU MUST FILE IN THE COUNTY THAT YOU LIVE IN. SO CALL THE POLICE DEPT OR SHERIFF OFFICE IN YOUR AREA.

2. If your out of state, FOLLOW UP TO ENSURE THEY TRANSFERRED THE CASE TO HARRIS COUNTY. HERE ARE THE DETAILS FOR THE DETECTIVE WORKING HIS CURRENT CASES. Please inform Det Torres that you are another victim and let the dept who took your report know that there are others out there.

Kathleen Polansky
Torres
Senior Deputy
Criminal Investigations Bureau
Burglary and Theft
19818 Franz Road
Katy, Tx 77449
Office 346 286-1774
Kathleen.Torres@sheriff.hctx.net
3. Once you have the case filed or while your getting it together, go head and contact the DA currently assigned to the open cases and inform her that you are another victim. Here are those details:
Rashonda Shaw: 713 274-0042 (case number 175-1272) shaw_rashonda@dao.hctx.net.
4. If you want to go after him for civil reasons and want to recover money taken from you, please contact us.
A MERE SNAPSHOT OF SOME SUPPORTING EVIDENCE
He reregisted his company in a different name once people started reporting him... Can you register a legal entity in a false name?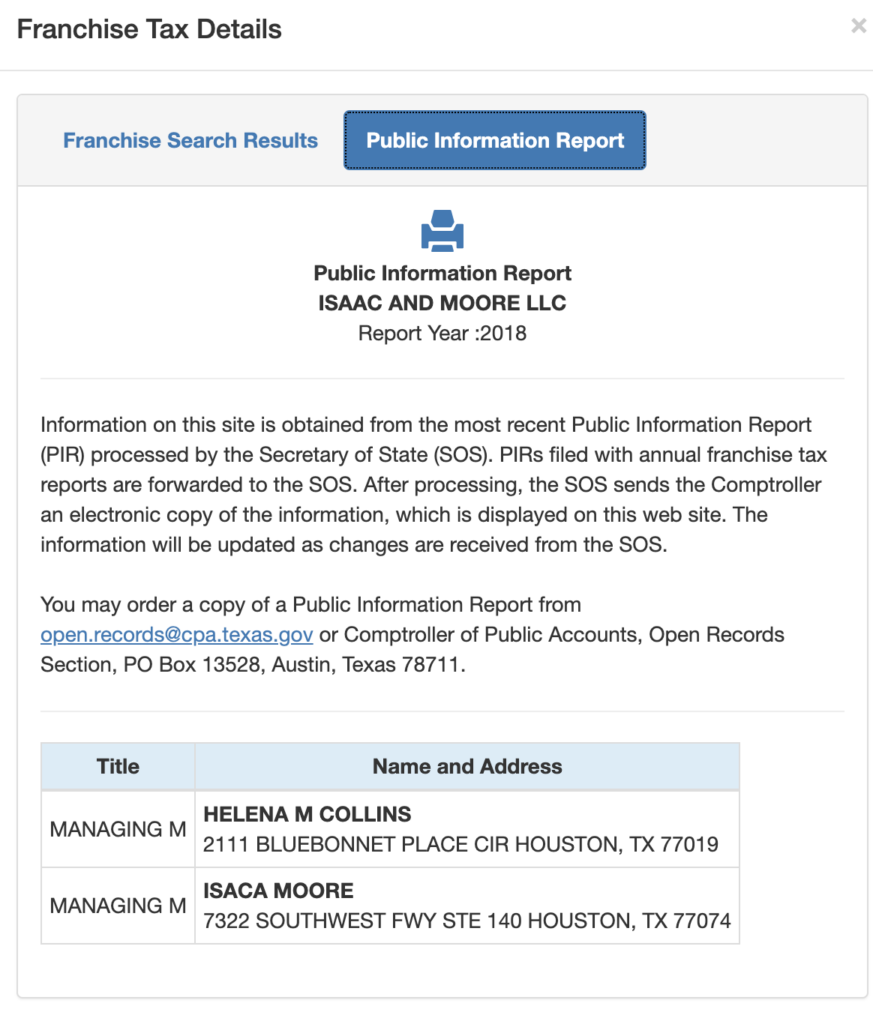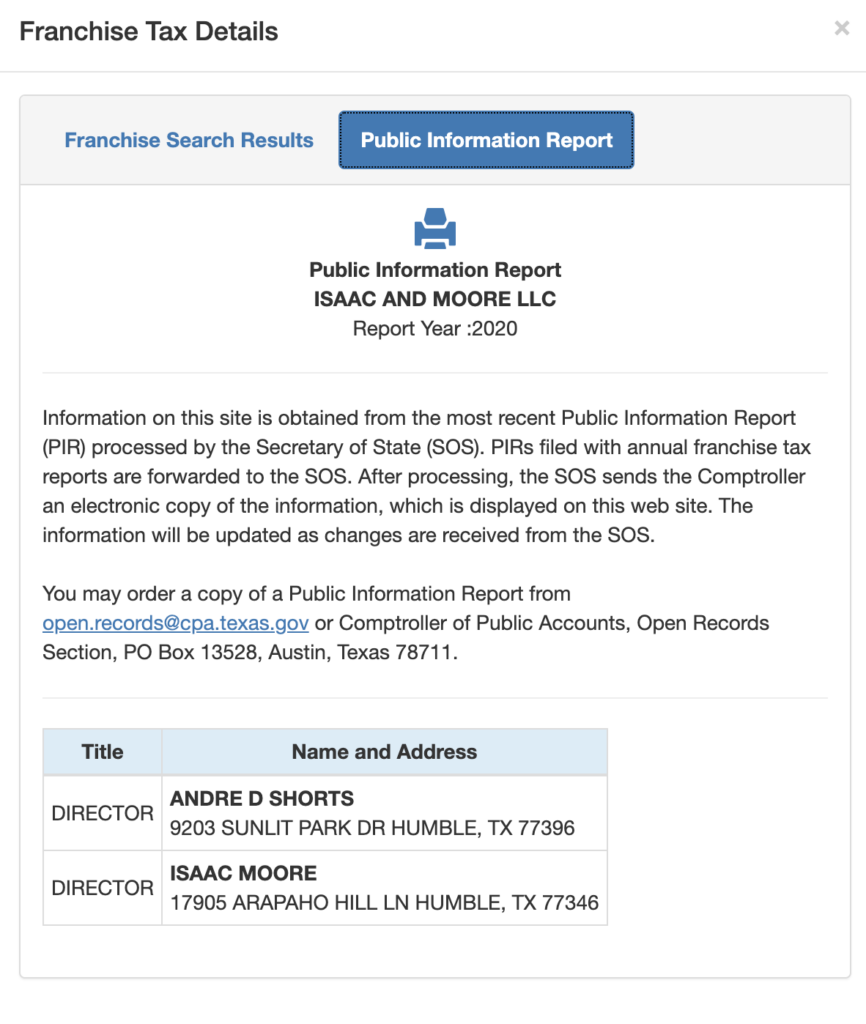 Video of Audio Recording of Isaca Promising to Repay a Victim... The victim to date has not heard back from Isaca.